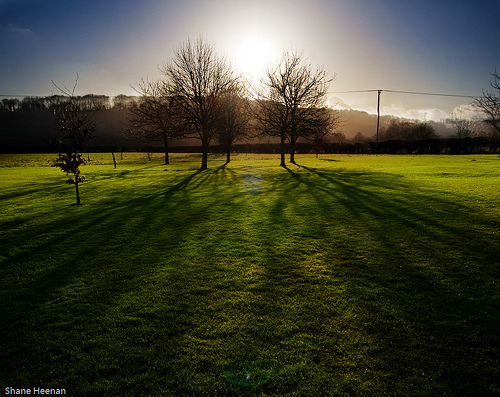 It's a bright blue day today. There clouds are building, but they are those fluffy blue ones that sort of fill the sky with fun rather than danger.
It really does feel like spring is almost here… these bright days are growing more and more BBQ weather is close by now!
It's really the right timing for it all as well as both Sarah and I have rectally hit that 'what are we doing here' moment. Fingers crossed with summer here things will start to grow a little easier.
Trains about to arrive home, so back later with some real news.
TTFN,
Shane