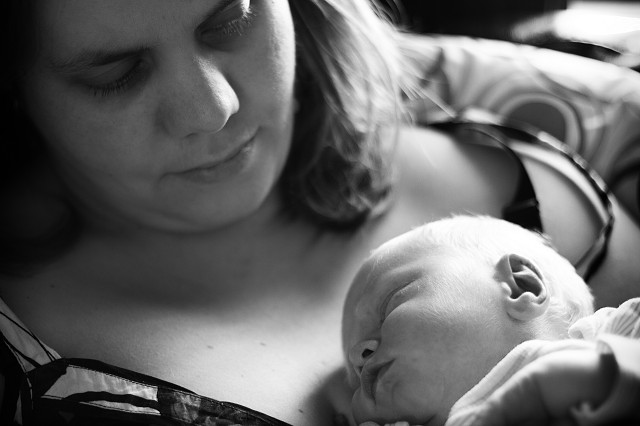 Original posted on Blipfoto.
Today we have seen a big shift in out little man now that he's a week old.
Rather than just waking, eating and sleeping again, he has wanted to spend a little bit of time awake and looking around.
We had tears a plenty to start with as S1 and I thought it meant he was still hungry (which is what it meant yesterday).
But we soon worked out he was just wanting to see some of the world.
The challenge is, he forgot to sleep and hit over-tiredness…
S1 found the solution, he was much happier sleeping on someone.
It wasn't long before she joined him int he land of nod.
So cute.

---
Photo Information | Aperture: f1.8 | Exposure: 1/15 | ISO: 400
Original photo posted by S2 on Blipfoto | About Blipfoto