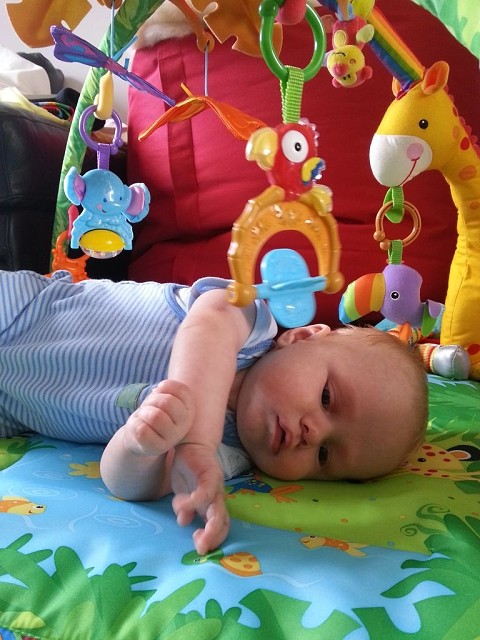 Original posted on Blipfoto.
Roll over!
CJ's new trick is rolling from his back onto his front. The first time he did it he was asleep so I didn't really think much of it, however now he is doing it while awake!
He still gets a little stuck while going from front to back but I am sure it won't be long before he remembers how to do this!

---
Photo Information | Aperture: f | Exposure: | ISO:
Original photo posted by s1 on Blipfoto | About Blipfoto